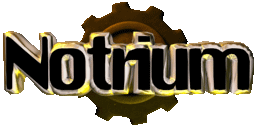 Welcome to the Notrium Wiki
Welcome to the Notrium encyclopedia that anyone can edit. This Wiki is dedicated to being the best resource for all information on the game. If you have any knowledge to contribute, by all means, please help us out in collecting information.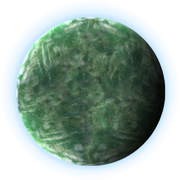 Notrium is a survival top-down view video game for PC/Microsoft Windows, developed by independent Finnish programmer Ville Mönkkönen. Released as freeware in 2003, later also the source code was released under a custom license. It won second place in the "Adventure Game of the Year" contest on GameTunnel. In 2015 a "Notrium Special Surprise Edition" was released commercially on Steam by the author. Steam version includes achievements, cloud saves, autosaves, combination hints for easier levels and a special surprise.
All pages can be edited and you are welcome to join us and contribute to this wiki. Everyone is free to create a new page or edit an existing one. If you have any questions about the wiki or helping out, you can ask one of the administrators.